The vessel is the successor of the R/V Falkor and will change the face of ocean exploration in coming years
4 March, 2023
Schmidt Ocean Institute
Schmidt Ocean Institute launched today its newly refitted 110-meter global-class research vessel for use by scientists worldwide to dramatically advance marine science and push the frontiers of deep sea expedition.
Funded by Schmidt Ocean Institute founders Eric and Wendy Schmidt, the research ship, Falkor (too), will embark on a series of expeditions and be available to scientists and technologists globally at no cost in exchange for making their research and discoveries publicly available. The ship replaces Schmidt Ocean Institute's previous research vessel, which was in service for a decade and hosted more than 1,100 scientists, discovered over 50 new marine species and underwater formations and mapped over half a million square miles of the seafloor.
"The ocean is our planet's last frontier, and the opportunities for exploration are immense," said Wendy Schmidt, co-founder and president of Schmidt Ocean Institute. "Falkor (too) will make it possible to welcome more scientists aboard and to take them further and deeper into our unknown ocean, making possible a new and wondrous decade of discovery."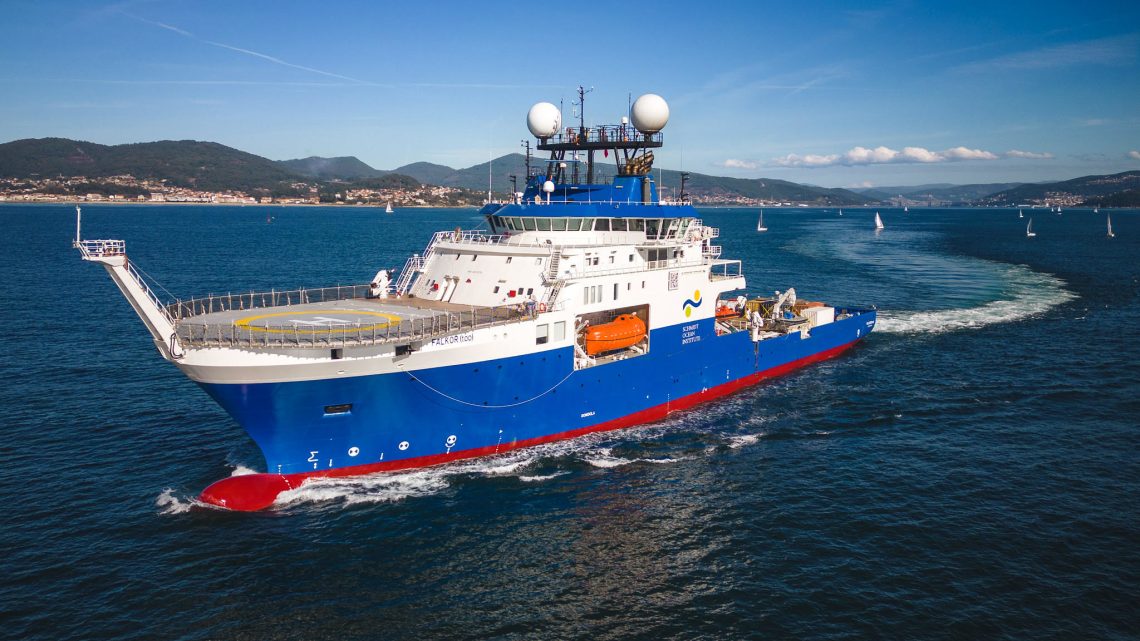 The ship's inaugural science expedition will explore one of the world's most extensive underwater mountain chains–the Mid-Atlantic Ridge. More than 20 scientists will study hydrothermal vents–hot springs on the ocean floor made by underwater volcanoes. The scientists will search for lost city vents–older hydrothermal towers made of limestone–that have a chemical makeup thought to be most similar to when life began on earth. The microbes living on these vents could provide insight into the conditions that facilitated life's origin.
An impressive seven-deck vessel, Falkor (too) will offer scientists a modular platform to conduct almost any research at sea, with a 105-square-meter main laboratory in addition to seven other at-sea laboratories. The ship also features a 150-ton crane, two moonpools, equipment for high-resolution ocean depth mapping–which will contribute to a global effort to map the entire ocean floor by 2030–a microplastic water flow-through system, and 900-square meters of aft deck space for interdisciplinary ocean research and exploration.

"The ocean has always needed a moonshot," said Eric Schmidt, co-founder of Schmidt Ocean Institute. "Falkor (too) embodies that ambition, bringing together breakthrough technology and the global marine science community to explore the furthest reaches of our world. This is a very big moment for us, for the oceans and for the future of science."
The ship refit was performed at Freire Shipyard in Vigo, Spain, with sea trials taking place off Puerto Rico. In addition to the scientific and technical capabilities, the vessel is also outfitted with 98 berths, allowing for even more participation in expeditions by scientists, technologists, students, media, artists, and community leaders.
With a purpose of boldly exploring the unknown ocean, Schmidt Ocean Institute focuses on global scientific understanding of the ocean while recognizing the importance of addressing international inclusivity. Schmidt Ocean has released its target geography for expeditions over the next decade, with each year dedicated to a specific region of the ocean.
"This global state-of-the-art research vessel will build upon Schmidt Ocean Institute's legacy of supporting the research that has led to numerous discoveries of marine species and sea floor features," said Jyotika Virmani, executive director of Schmidt Ocean Institute. "After 17 months undergoing an extensive scientific refit, this ship has been transformed into a magnificent asset for ocean exploration, and we are eagerly looking forward to a new era of marine science and discovery."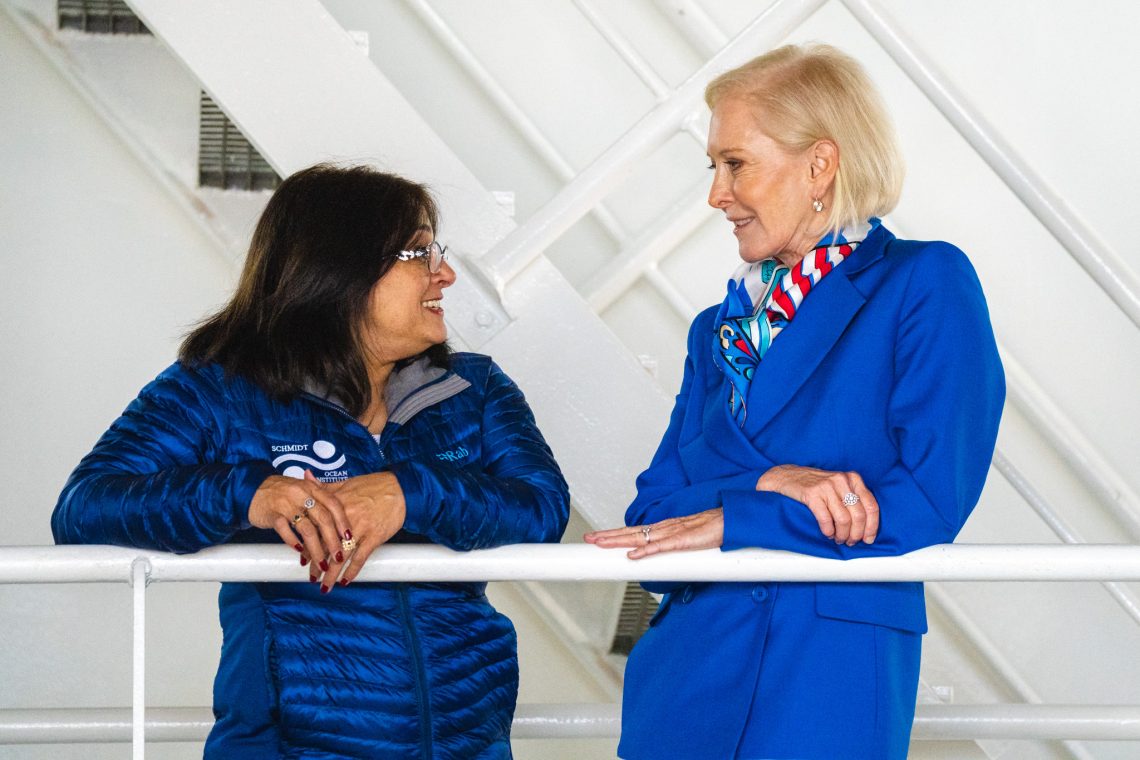 Schmidt Ocean Institute, founded in 2009 by Eric and Wendy Schmidt, began its exploration of the seas with R/V Lone Ranger, the precursor to R/V Falkor. The model of offering a state-of-the-art research vessel at no cost to scientists was revolutionary in marine science philanthropy when Falkor launched in 2013, and Schmidt Ocean spent the last decade building an extensive portfolio of discoveries and scientific accomplishments in collaboration with the global scientific community.
In 2021, Schmidt Ocean acquired the M/V Polar Queen and began its metamorphosis from an offshore industry vessel to a scientific research vessel. Built in 2011 Falkor (too) is 30 meters longer and 30 years younger than the original Falkor, which was donated last March to Italy's National Research Council (Consiglio Nazionale delle Richerche).
Images and video regarding R/V Falkor (too) can be found here.